While composing a query is a key point on the idexlab platform, it provides the most relevant results and eliminates off-topic documents.
The number of Best Experts identified is a good indicator for assessing the quality of the query.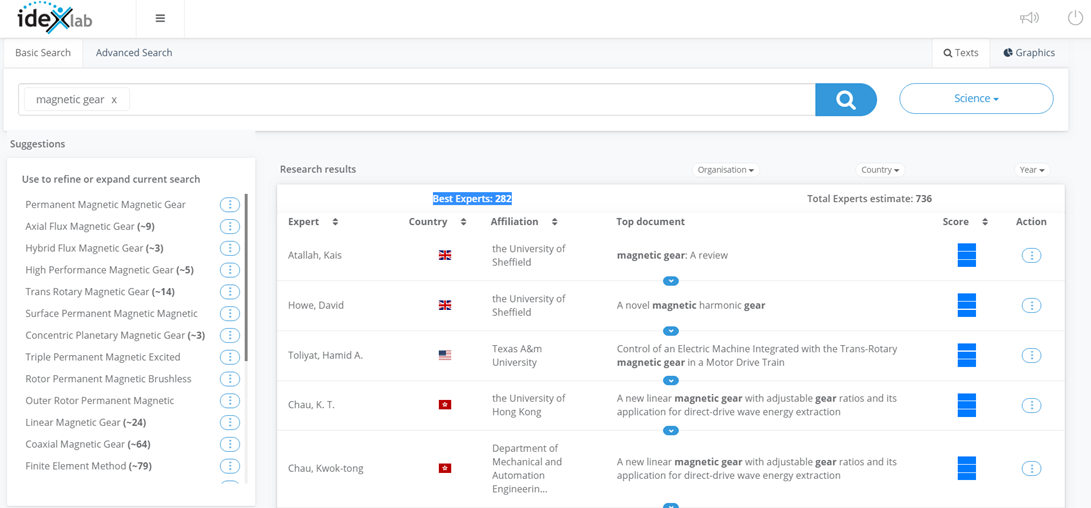 Ideally, this number should be between several dozens and hundreds of experts, except in special cases where the subject is a niche (so it is normal to have few experts) or conversely the topics with a lot of published documents have many identified experts.
To properly compose the query, it is necessary to refine it according to three possible methods:
Cross-check your query with one or more keywords of your choice (manually)
Refine your request with a suggestion
Use filters or advanced search to define time periods or geographic areas