During the researches the user may want to save experts or/and companies.
It can be done easily by clicking on the button action of the expert/company and select 'Add expert'/'Add company'.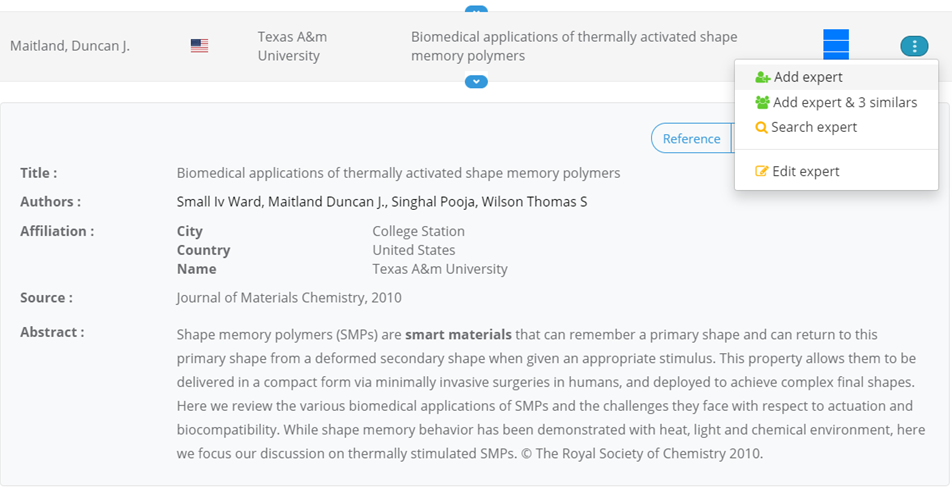 'Add expert & X similar' allows the user to save the expert and his coauthors or similar experts (experts with the same profile of expertise).