Certain queries can return few results, here are some easy tips to avoid that.
1/ Mastering the tag feature in order to create the right query.
Example : (flexible phase change material) in one tag

It is necessary to create the right tags. For this example, it is possible to divide the query into multiple tags: (flexible)(phase change material)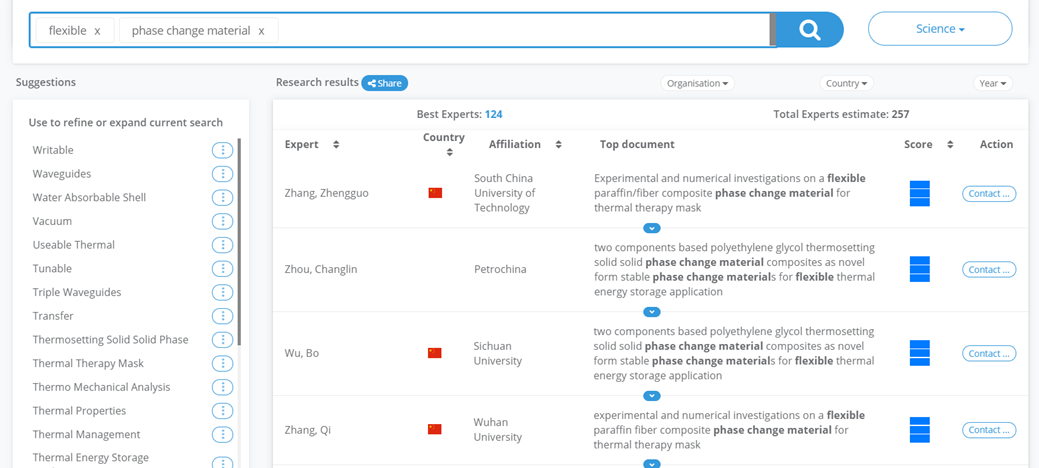 2/ Start with a less specific query
Example, query: (additive manufacturing)(ceramic)(edge), the platform returns 21 Best experts.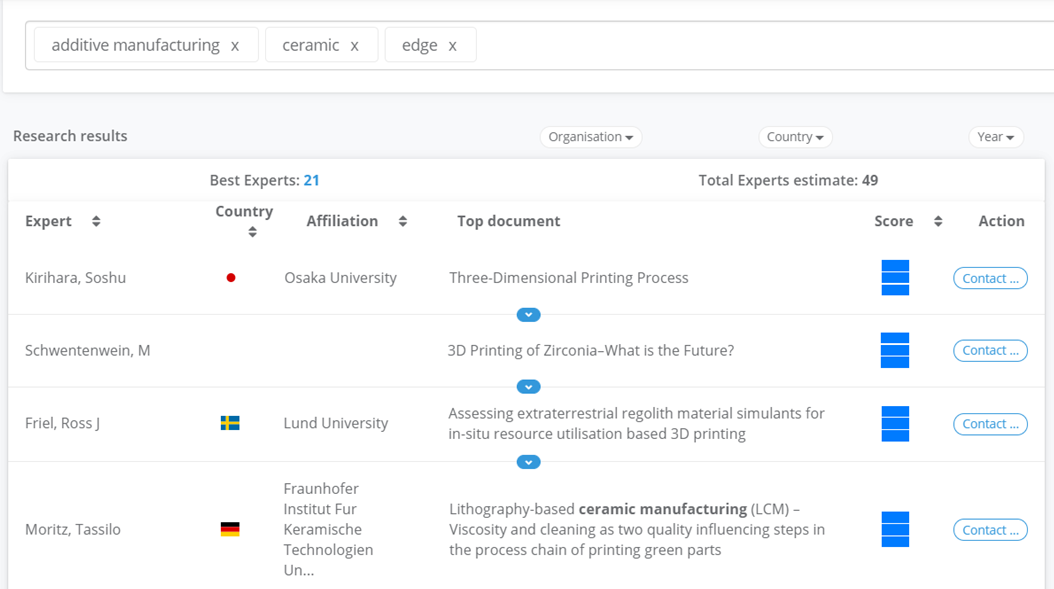 If you remove "edge" from the query, you open the query while identifying experts on additive ceramic manufacturing. Then, the platform returns 174 Best experts.