The ideXlab platform allows a graphical presentation of the results following a query.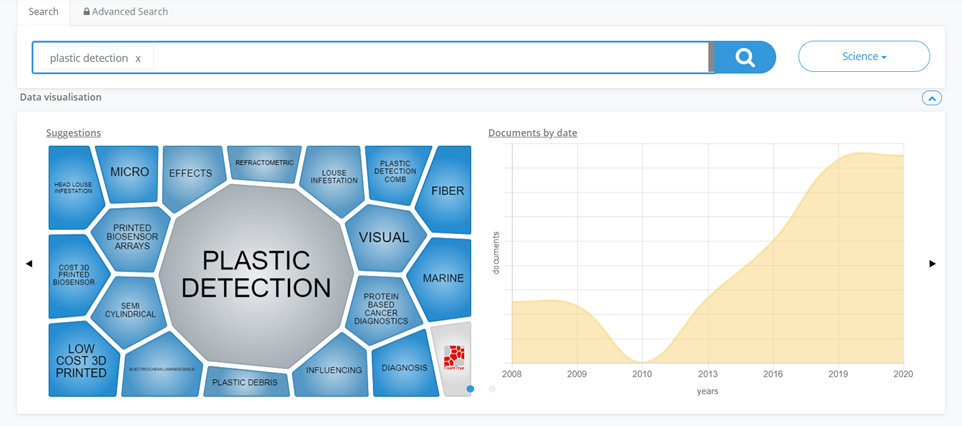 The graphs are located at the top of the Explore page and can be collapsed.

The first graph presents a suggestions of keywords related to your query.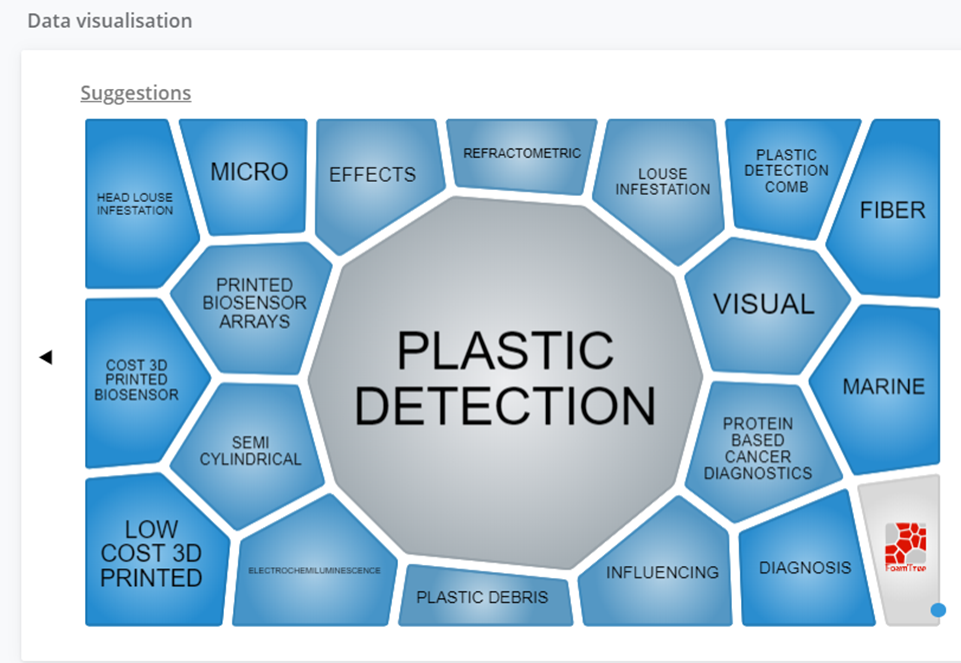 The second graph presents a chart of the search trend over time, based on the number of scientific articles published every year.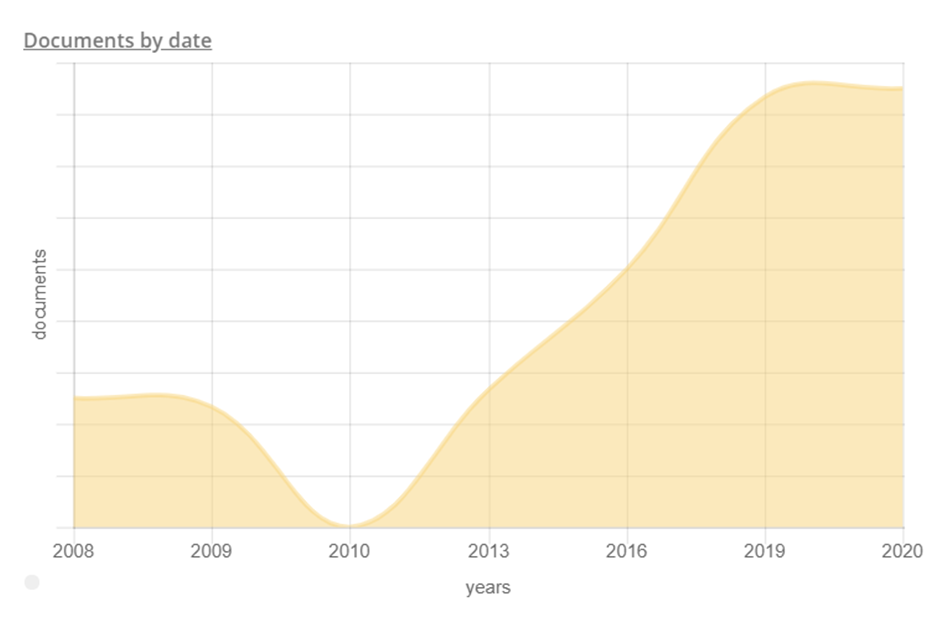 The geo-location of publishing experts is presented on an interactive world map which displays information such as the name of the country, the number of experts located in a country, the organizations to which the expert is affiliated.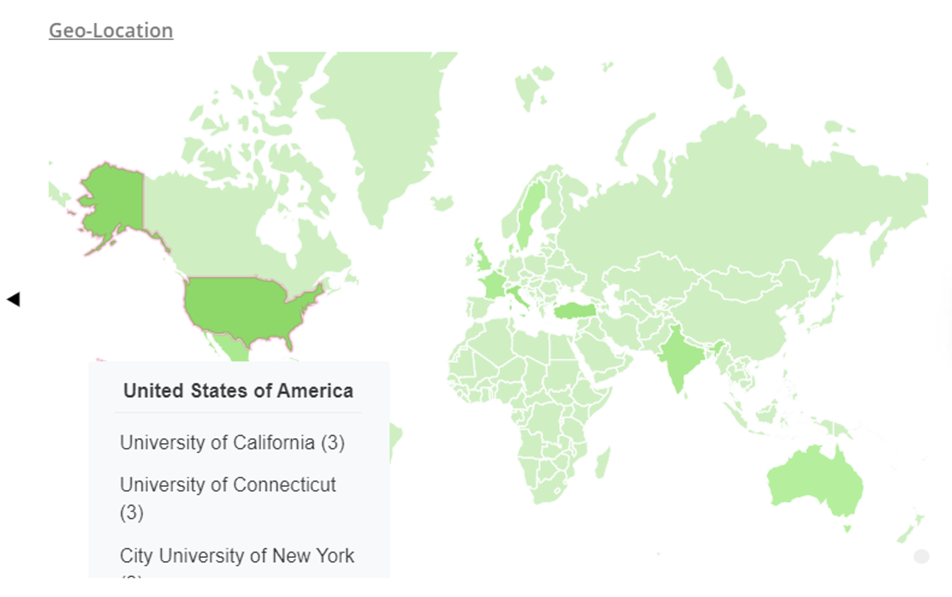 The last graph is not accessible yet as it is a beta version. It will represent a chart of the Top 5 academic organisations versus Top 5 companies regarding the number of published documents.