For each project creation, Idexlab offers the possibility of selecting a workflow from among several types.
The goal of a workflow is to propose a sequence of steps that will allow the user to successfully complete the project according to the objective.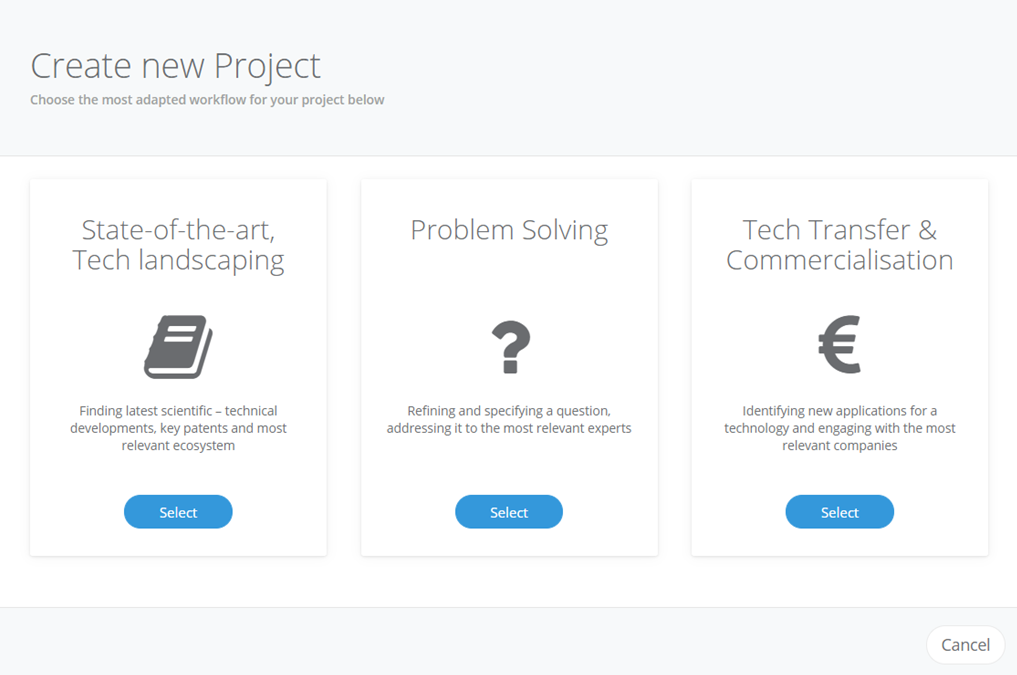 Three different workflows are currently proposed on the platform:
- State of the art: Finding latest scientific - technical developments, key patents and most relevant ecosystem


- Problem solving: Starting with a state of the art then refining and specifying a question, addressing it to the most relevant experts


- Tech transfer : Identifying new applications for a technology and engaging with the most relevant companies

The user has the possibility to change the project workflow at any time via the edit menu.